The importance of good interior design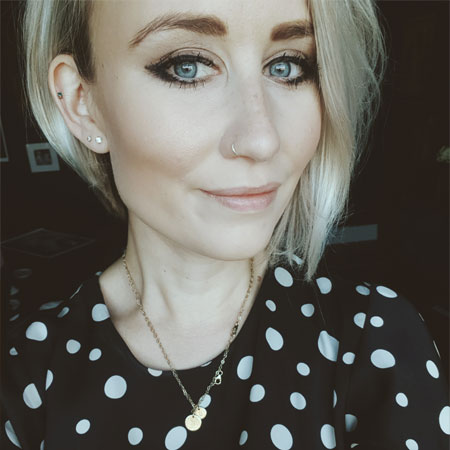 Good interior design can transform a space and the way the occupier feels about it, it starts at the beginning and it is worth getting it right.
Our interior design team start by looking at the space planning and design concept and use our technical know-how to plan the layouts and fit outs. We look at incorporating interior details, review how the interior architecture will work and utilise our extensive knowledge of fabrics, wallpapers and specialist finishes. We start with a design concept, we develop that concept into a scheme and then we turn that scheme into reality.
Our Lead Interior Designer holds over a decade of experience working across high end commercial and residential sectors. Faye has a passion for luxury, bold and diverse interior design and has a broad portfolio meaning she can tun her hand to a range of interior aesthetics from sleek and contemporary to dark and decadent. She believes interpreting a client's brief, budget and expectations correctly and efficiently is key to a smooth design relationship. Having a young family of her own, she understands that good design has to work as hard as possible for the end user
Faye Robinson


Lead Interior Designer

Concept Design
All our interior design schemes whether large or small start with a design concept. Similar to a digital 'mood board' the intent is to create a specific design narrative for your interior project.

Layout / Tech Drawings
Once we have had the concept design approved by the client, we then move on to scaled, detailed general arrangement and furniture layout drawings using AutoCAD software .

Visuals & Specification
When the layout of a space has been determined we then zone into each design aspect and work up in more detail. We look at decorative finishes, colour palate and detailed joinery drawings.

Project Management
Finally once the design stage has been completed, depending on which design service route you opt for we can then look at full implementation and project management of your design.
Interior Design FAQs
All our interior design schemes start with a concept design which is produced in digital format and forms the basis of the final design scheme. It communicates the overall design mood, feel, and ambience to the client visually, along with colour scheme and interior styling it anchors the scheme and shows a clear design identity. The concept or mood board is the first step in the design process and underpins the rest of the design development, it must be signed off by the client before moving on to the more detailed design stage.
The interior design process starts with brainstorming design ideas and producing a conceptual design board which is then developed into a complete, cohesive, finished design scheme and specification. The interior design process follows structured, key steps and so the length of time it takes will depend on the scope and requirements of each individual project. It is important to employ our design services at the early stages of design development so we can be instrumental in considering key design elements such as interior architecture and fitted furniture. We will also look at effective space planning and review architects floor plans where necessary ensuring nothing gets overlooked. The project timeline for your interior design project will be discussed and detailed in the initial design proposal.
We offer interior design consultations across our commercial and residential interior design services. This is where we will carry out a site visit to meet you in person and assess key design details. We will discuss your design aspirations and look at the physical practicalities of your space which will help us to develop your interior design scheme. If you do not have architects plans we may also carry out a measured site survey to allow us to produce a dimensioned floor plan or room layout to work from.