Services
Architectural Joinery
Crafting bespoke architectural joinery
At Robinson King we know the devil is in the detail, quality design has to start from the bones of the building. We manufacture all aspects of architectural joinery from deep set skirting and architraves to bespoke door design to full staircases and oak frame extensions.
Our Yorkshire Roots instil pride and integrity within our work. We offer free home and site consultations but also invite clients to visit our joinery workroom and interior design studio located in West Yorkshire to speak to the craftsmen and designers throughout the design project. We know good design is an organic and ever-developing process which we always put the client at the centre of.
Let's discuss your project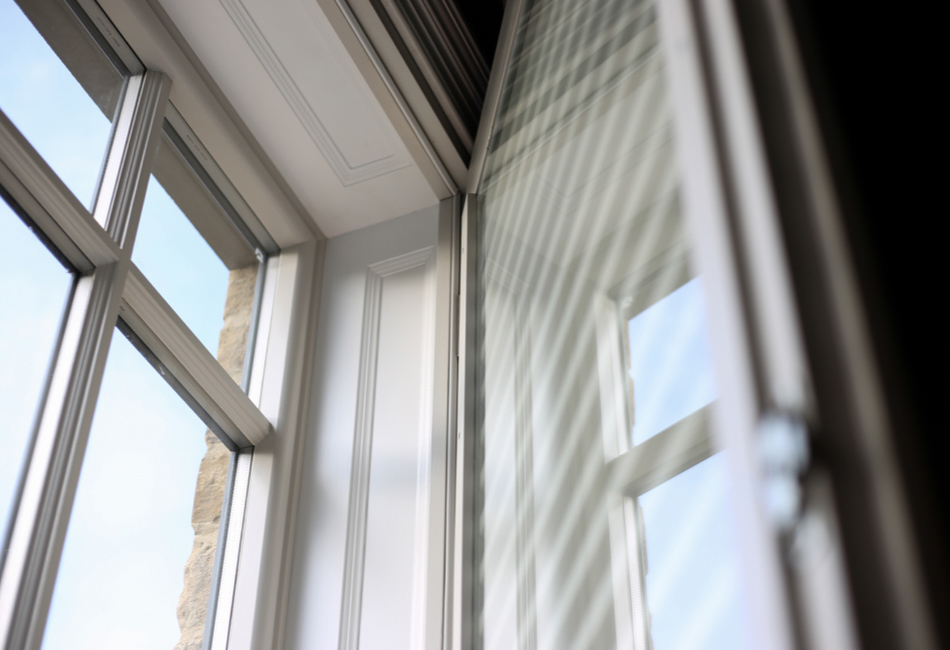 Plantation shutters
At Robinson King we pride ourself on the quality and ingenuity of our tailored plantation shutters which can be custom made to your exact requirements. Our latest design includes integrated specialist coated glass offering an aesthetically pleasing alternative to secondary glazing panels.
Historical reproduction specialists
We love bringing period buildings back to life building up the character that has often been stripped away. Well considered architectural joinery details play a big part within the Interior of a property whether that be by adding beautiful wall panelling, bespoke staircase or sash windows. We specialise in the reproduction of original mouldings and can replicate grade listed and period property ornate features which are all integral to the character and charm of historical buildings.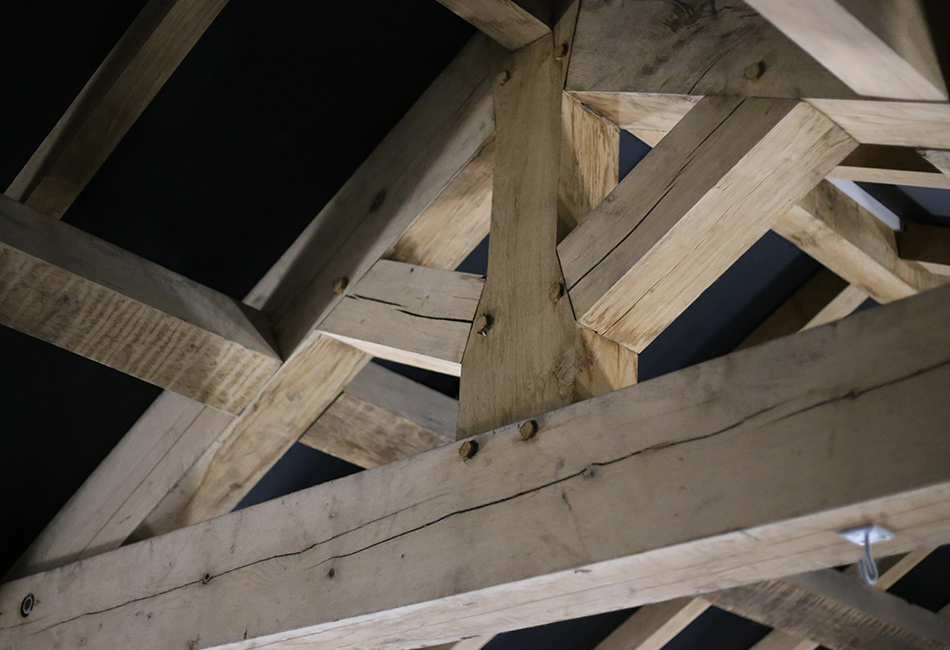 Oak framed buildings
At Robinson-King we have a passion for crafting and creating stunning Green Oak framed buildings. Timber frame structures provide a beautiful natural and sustainable built environment. A traditional build method we construct oak framed garages, outbuildings and extensions. Robinson Property Services are twice winners of the LABC awards nominated for our oak framed extensions by the local building authority.
Cellar Conversions & Home Cinemas
In additon to Oak framed extensions turn key services we also offer full cellar conversions to both domestic and commercial properties. Whether it be converting an unused cellar space into a stylish cellar bar or transforming your basement into a living space or cinema room our own qualified CSRT/CSSW surveyors are highly experienced having specialist training in all aspect of remedial treatments and cellar/basement design meaning the client does not have to arrange for other trades to fit in with our project. We are pleased to announce our recent partnership with the Smart Synergy group, working with Ashway Smart Homes www.smart-synergy.co.uk producing aesthetically stunning audio visual & technology solutions to both commercial residential sectors. Smart Synergy have a strong track record in producing award winning solutions in most areas of the technology market including: Home Cinema - Smart Home Automation Solutions - Integrated Audio - Commercial Audio Video Solutions and Smart Lighting Control. Contact us for further information
Architectural Joinery FAQs
We can work with our nominated architect offering a fully rounded service or are more than happy to work with your architect and/or designer. If you already have architect plans that is fine we can work with you to develop your project. Have a look at our building services page which gives you a full breakdown of what we can offer in addition to our Interior Design service.
A building is listed when it is of special architectural or historic interest, at Robinson King we are well versed in working with properties that require listed building consent. We regularly work on period properties including listed buildings and areas of conservation and retain the buildings original detail using the best-suited materials. For full projects, we work with our architect who takes care of applying for all planning and listed building requirements. We understand how to treat period properties and are knowledgeable and experienced within this specialised field. We love bringing historic buildings back to life and are passionate about preserving and celebrating original features and character.
Unlike many other oak frame companies who combine oak with softwood to cut their costs, we build structures entirely in green oak. Using softwood is a false economy as it is not as durable as oak nor does it look as good as oak. We always source good quality green oak that will stand the test of time.

Another difference is that we use traditional jointing methods such as mortice and tenon joints, and handmade tapered cleft oak draw pegs. These techniques are tried and tested over centuries of use and as such are proven to be the best working methods.

Furthermore, at Robinson King we care about the aesthetics of our oak framed buildings as much as the quality and durability. We always use the right size of timber for your structure, though this may sound like an obvious thing, some manufacturers size the timber based on the smallest timbers technically required in order to keep costs down while still meeting the specification.