Interior Design
Residential interior design
Dedicated, personal interior design service to transform your home.
Our interior design studio offers a fully tailored approach to your residential design project from concept design to completion. We use our extensive knowledge, skill set and supply network to create the interior you have always dreamed of. Our team will interpret your initial design brief using their expertise to maximise your space and create a beautifully designed home which works for you and your family.
Bespoke residential furniture and product sourcing
We work with our premium, trusted bespoke furniture manufacturer to design beautiful furniture for your home. We specify the fabrics, wood finishes and detailing and oversee the manufacture, supply and implementation of bespoke furniture from dining chairs to sofas to pouffes. We also specify and supply occasional furniture, decorative lighting, tables, interior accessories, rugs and bespoke upholstery and window treatments.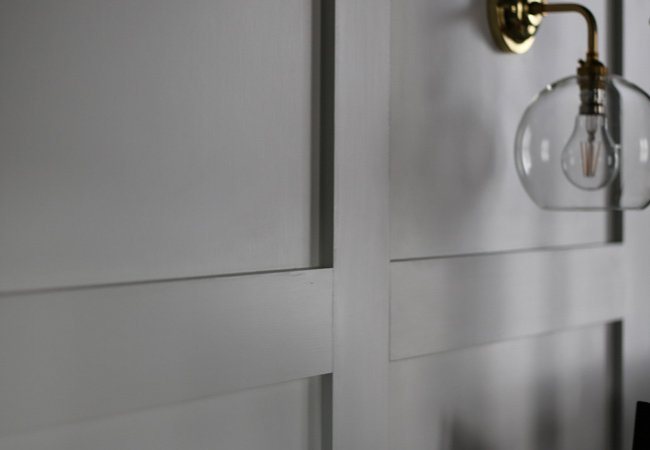 Bespoke joinery design
We are well versed at designing beautiful, bespoke joinery. We produce detailed design drawings and manufacture joinery in-house giving a fully rounded service from initial design concept to finished onsite fitting. This collaborative approach between Robinson King Joinery and Robinson King Interiors allows us to have full creative and quality control over any bespoke joinery implemented within our residential schemes. It means we can manage in -house, provide bespoke sample finishes and meet at our design office and workshop with clients who like to review their bespoke joinery and follow the manufacturing process.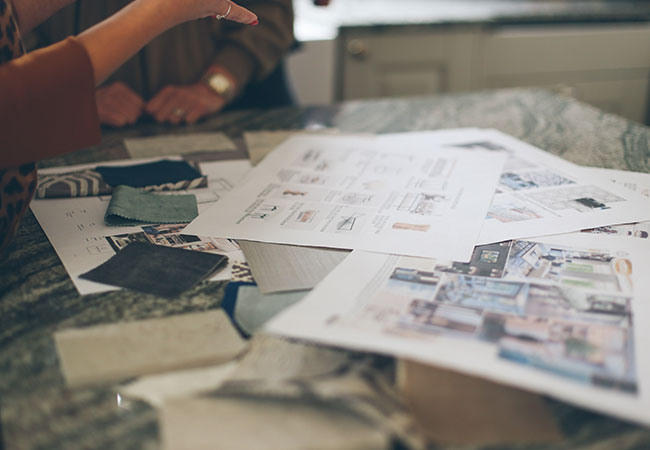 Design process visualisation
In addition to the initial concept board (or mood board) we also work with AutoCAD to create scaled layout drawings from G/A floor plans to fully rendered elevations. This provides our clients with the practical spatial layouts as well as the digitally rendered visual representation of the intended design. We produce cohesive design drawings to be looked at in conjunction with any physical sample finishes we carefully curate. We can work with your architect or employ our own architectural technician on larger projects and any that require specialised oak frame design drawings.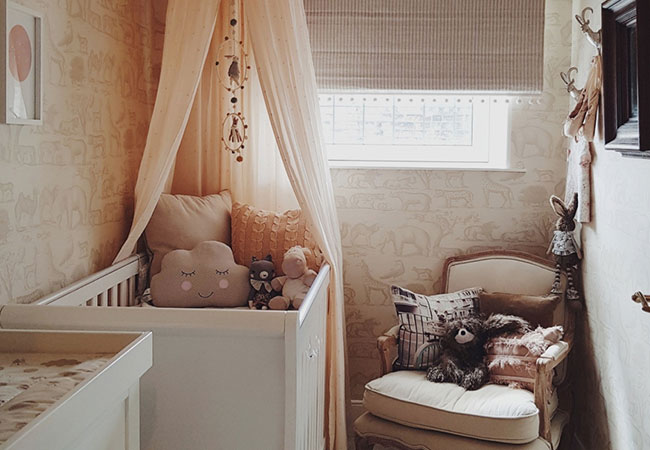 Personal service and home visit
Whether using our home visit service or our online service we treat each project as a blank canvass, listening to and understanding our client's individual needs and aspirations. We will carry out an initial interior design consultation and each project is treated with the same level of dedicated care and attention, personally led by Creative Director Faye. We offer home visits, site check measures and full design consultations.
Interior design implementation
We understand that the emotional connection to your home interior is important. We encourage clients to consider the emotional and practical needs of a space as well as their aesthetic aspirations when designing their homes. We love to create stunning residential interiors which reflect the home owners personality, but it is also important to get the basic layout and requirements right which can sometimes be overlooked. Our lead designer has experience of working across the high end residential interior design sector working for Harrogate based companies for a number of years. We offer flexible residential interior design services whether it be a remote digital interior design package or a full bespoke interior design service.
We offer home consultations and are happy to look at smaller one -off 'room revamps' as well as more complex property renovation projects. We work with trusted, British suppliers and design and supply bespoke furniture, upholstery and window treatments. We give the same level or care, skill and careful consideration to every client scheme we undertake, whether it is large or small.