Projects
Bar interior design
Following on from the fully wall panelled, deliciously dark scheme of the entrance hall at Manor House is The clocktower bar, named after Lindley Clocktower.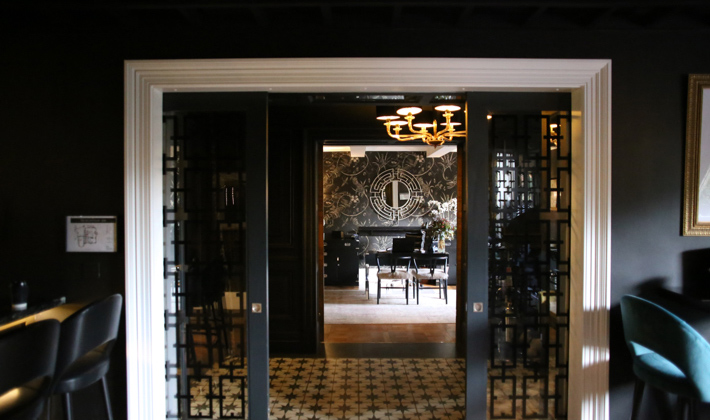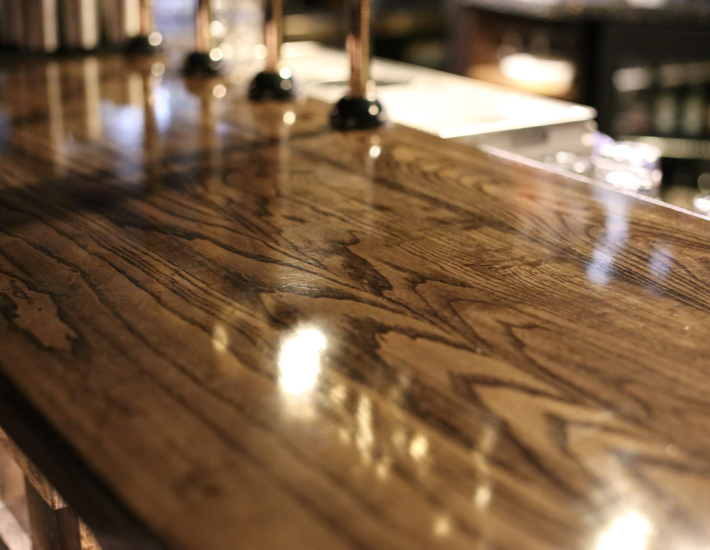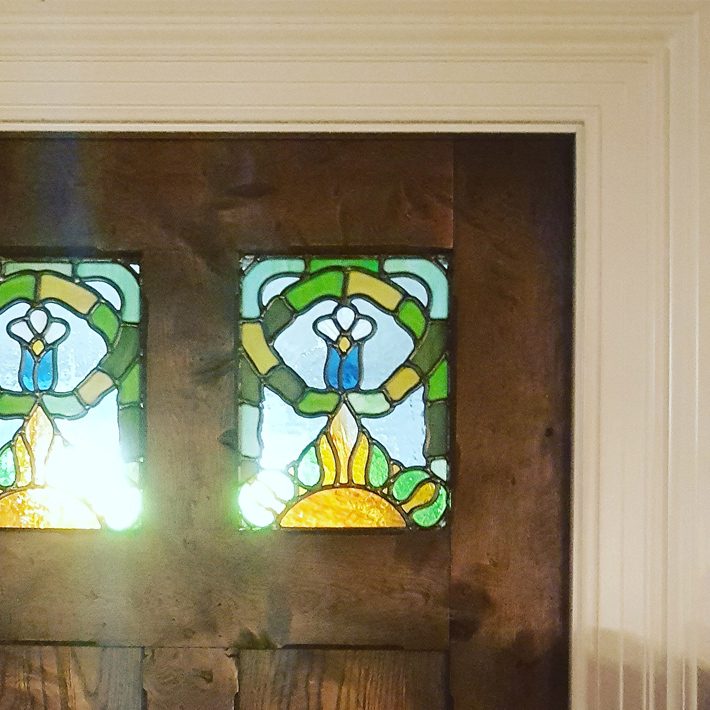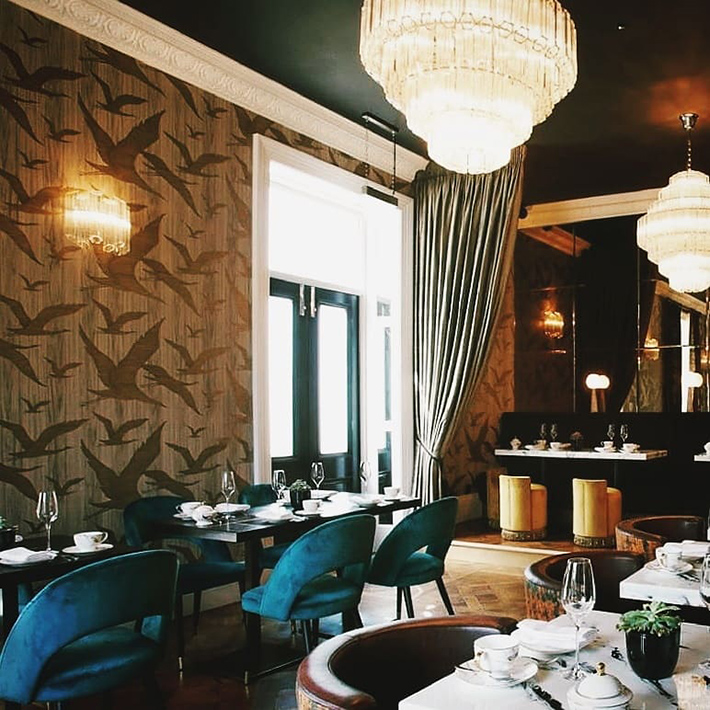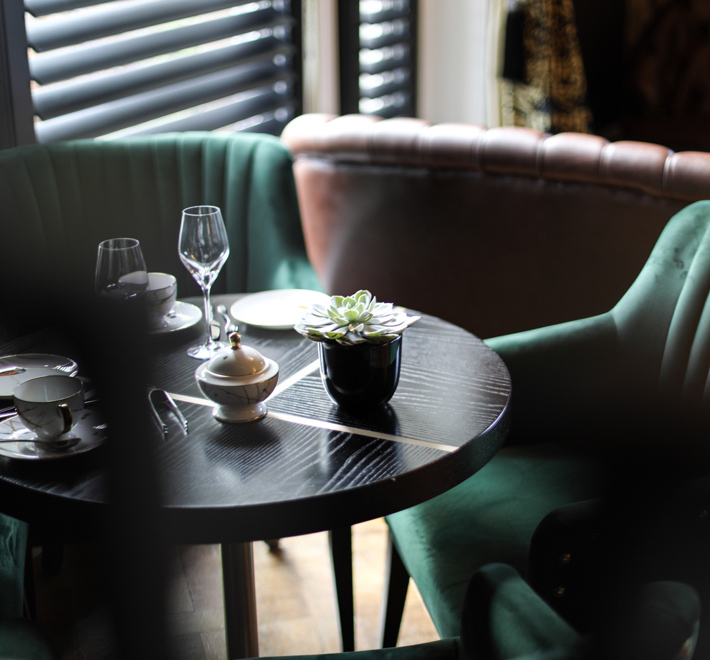 Services covered in this project
— Interior Architecture
— Bespoke Joinery
— Interior Design
— Building Services
CLOCKTOWER BAR
The Clocktower Bar is an opulent cocktail bar and afternoon tea restaurant. Our Interior design team worked collaboratively with the owner to create an art deco inspired, luxurious bar interior centring around dark moody tones with gold accents and pops of mustard. Full height bronze mirrored panels, feature glass chandeliers, art deco inspired banquette lighting combined with velvets and high-end vinyl and cork wallcoverings were used to create a classy and sumptuous space.
Robinson-King also replicated the original decorative coving breathing new life into the venue whilst retaining its original character. Huge sash windows with reproduced window linings were created, deep-set architraves and skirting sitting alongside the bespoke designed wrought iron room dividers giving a practical but visually interesting interior.
CELLAR BAR
Step through an aged and distressed door we created into the cellar bar at Manor House. The brief for this area was to create a cosy inviting interior with a relaxed cool music vibe, bespoke booth seating, neon sign lights, brick wall slips and the custom-made bar we designed all combine in creating a stylish drinking den hidden below the courtyard above.