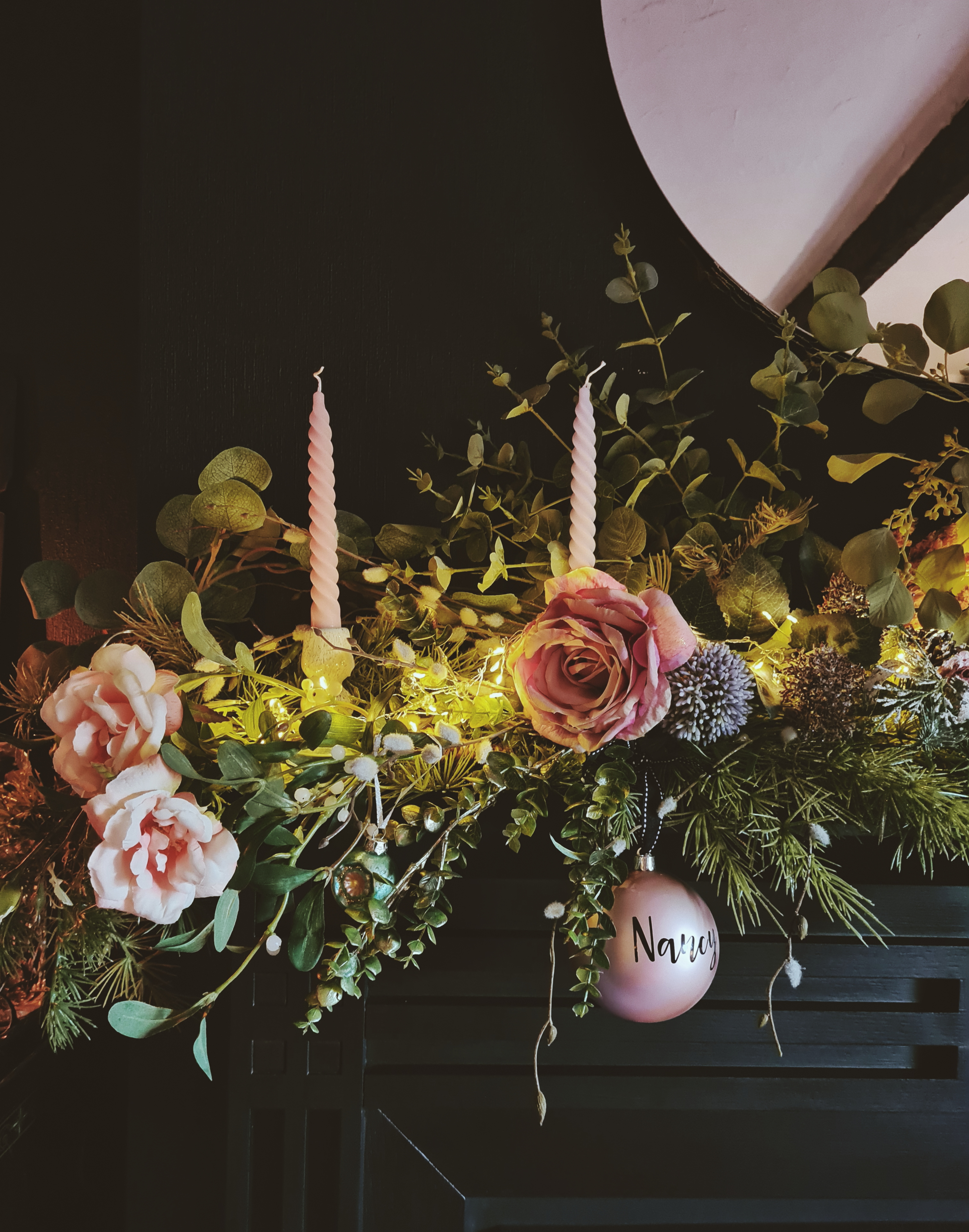 December 1, 2020
Seasonal Styling
Here our lead Interior Designer Faye Robinson-Hey shares some snaps of her home seasonal styling and gives us a few tips on how to create our own mantlescape:
If there is one time of year which I love to indulge my 'more is more' mantra it is at Christmas, it is a time to be generous, in spirit and decoration
Lets face it 2020 has not been the most joyous of years so I am loving that everybody is throwing themselves full -on into the Christmas spirit early this time around. Instagram and Pinterest are full to bursting with seasonal styling tips and it seems everybody is being extra creative this Christmas, spending more time at home means we want to bring some extra Christmas cheer to our abodes.
I am a busy mum with two young children and a full time job so rather than going full on blog mode I thought I would just share a few of my own home Christmas trimmings and a few quick tips.
I LOVE Christmas, I love maximalism, I love interiors and I love flowers. I have, however NO patience. At all.
So I created a faux floral mantlescape the impatient way, no floristry foam or wire, (although I did have to use some chicken wire for the mirror), no youtube video tutorials and not very much time. To get this look I used a large, dense base faux garland as a base and then basically intertwined  lots of faux florals and faux eucalyptus. These are great because mostly they have wires in them so they are easy to manipulate. I layered all the fauxs and then added a few baubles, a couple of oversized personalised ones, some handmade twisted candles bought from etsy and some fairy lights. The mirror was wrapped in aforementioned chicken wire and I added dried eucalyptus and dried pink flowers to create a sculptural look. Green and white would look beautiful though I decided to vamp it up with some Pink which I love against green and inky blue, it's nice to carry an accent colour through, though don't over do it.
Voila- literally took me about 25 minutes in total.
You can get beautiful faux florals from lots of suppliers, some of my fav are Abigail Ahern, bloom, cox and cox and fox flowers, etsy is also fab for dried flowers which add an extra dimension and softness when paired with faux. Also feel free to add some fresh flowers and branches, gypsophila is a great flower to use as it is super pretty, adds volume and it will last as it dries out slowly.
If you have a little more time on your hands, I adore dried and faux floral suspended installations, like delicate floral clouds they are simply divine and have had me down a Pinterest hole recently. As stunning as they are I am not sure I have the patience to create one of these..although maybe next year…
Another much easier (and cost effective) Christmas decoration I love are paper decorations, especially large oversized ones, Ikea have brought out some fab ones this year which I have suspended above my dining table. Use command ceiling hooks which are a super easy way of temporarily suspending decor from the ceiling.
I also love setting the Christmas table, it is a great opportunity to get creative and though not personally a 'theme' kind of gal, I did enjoy creating different style place settings for a Fabulous Daily last year. Whatever your style, using a charger plate is great for scale and adding varying height candle sticks gives visual interest. Set with a table cloth for softness, add some flowers and finish with some beautiful glistening glassware.
All you need to do next is light your candles, stick Buble on (it's Christmas law, sorry), fill up your prosecco glass and step into Christmas…
Images are:
Faye's own
Stuart Williams for Fabulous Daily
Floral clouds credits: Pampas grass cloud by @florista_malmo Photo by @marieolssonnylande via poppytalk.com
Ourfoodstories.com via Pinterest
Nouba.com.au
Mary Lennox via trendymood.com