Interior Design
Remote interior design
Tailored, remote design service with a personal touch.
In today's ever changing working culture Robinson King Interiors recognises the shift in online and digital working forums, we know that is it important to offer a service which easily and conveniently fits into people's lifestyles. We offer a cohesive, dynamic and collaborative online interior design service which is proven to work. It is a great approach suitable for residential design or smaller commercial projects where design work is produced in digital format and emailed to the client.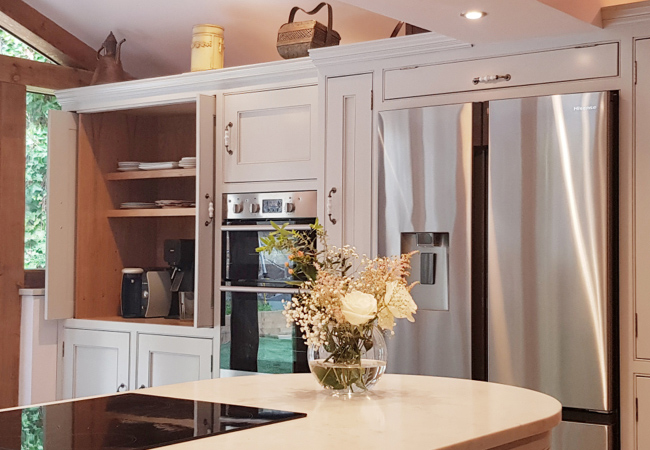 Bespoke joinery design
With our remote service we tailor our specification depending on the project budget. Once we have determined the financial parameters of the project, when product sourcing we will decide to specify either high street furniture and accessories, bespoke or a mixture of both. The remote design service will provide the client with a 'shopping list' showing price, spec and shop so that they can easily implement the proposed design themselves giving complete control and flexibility. Any bespoke, tailor-made furniture will be fully specified and managed by Robinson King Interiors on our client's behalf.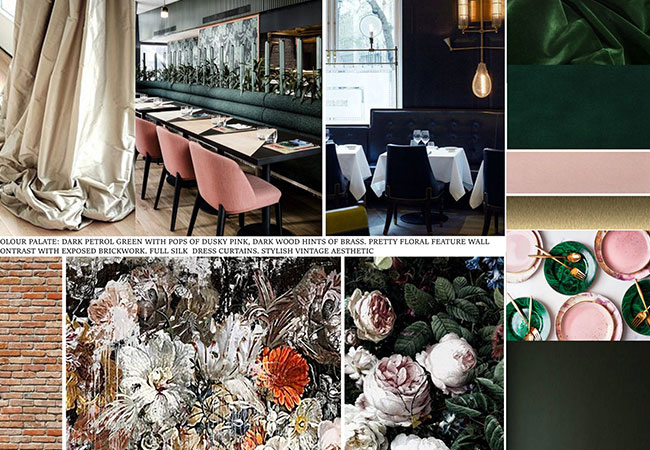 Interior design visualisation
In addition to the mood board and conceptual design boards, we work with AutoCAD to create scaled layout drawings from G/A floor plans to fully rendered elevations. This provides our clients with the practical spatial layouts as well as a digitally rendered visual representation of the intended design. We produce cohesive design drawings to be looked at in conjunction with any physical sample finishes that we carefully curate and send out in the post.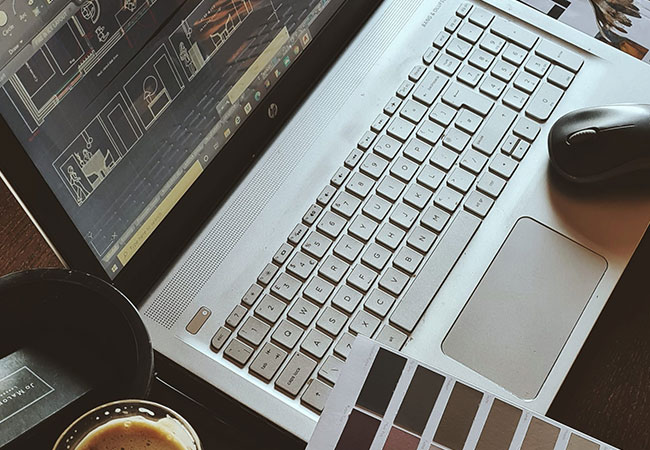 Personal service
Whether using our home interior design consultation or online service we treat each project as a blank canvass, listening to and understanding our client's individual needs and aspirations. For our digital service we always propose an initial video call which helps us communicate our intent whilst setting up a working relationship. We then communicate via collaborative platforms such as Pinterest and liaise on email and through video/phone calls. Though digital and remote by its nature, when using our online service you will not be made to feel like you are talking to a computer, each project is treated with the same level of dedicated care and attention and is personally led by Creative Director Faye.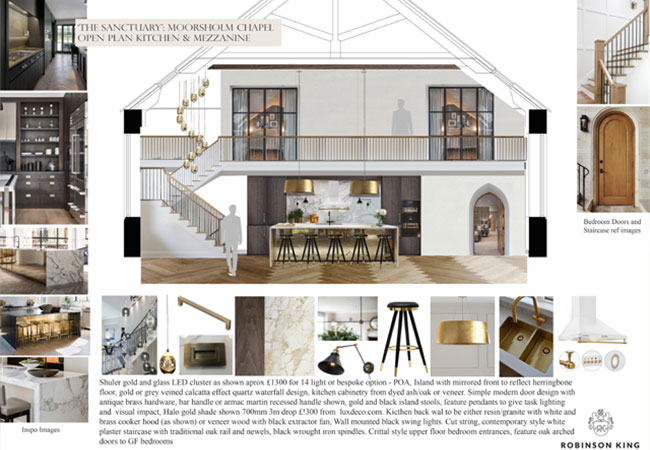 Design development
Our remote, online interior design service is an effective, flexible and affordable way of working with a skilled interior designer in creating the interior you always wanted, it is designed for you, to work with your commitments and lifestyle and designed within your budget parameters.
Remote Interior Design is not a new service for us, it has been a tried and tested way of our interior design team working since the birth of Robinson King. Our designer has extensive experience of working for one of the UK's leading online remote interior design companies and so is well practiced in this digital, remote interior design sector.
Ideal for people that either live too far afield for a home consultation or who have busy lives and prefer to work remotely with a skilled interior designer. You can be involved as much or as little as you like, we are happy to work collaboratively with our clients but we also work with those who prefer to take a less involved approach, preferring to hand over the full design responsibility to our designers. Remote online working is flexible and designed to suit the requirements of the individual client.
The design work is all done digitally and emailed to you. We liaise via online platforms such as Pinterest and communicate via video/telephone calls. The process fits in around you. It follows the same inherent design approach that we apply to all interior projects that we undertake, from design concept to completion. We provide bespoke samples packs of specified finishes which are delivered in the post and put together a full specification or 'shopping list' of high street products (or bespoke) for clients to be able to implement the scheme themselves.
We often combine this service with a more dedicated approach, some clients like to have an initial face-to face site meeting and then prefer to receive the design work digitally but request their schemes to include bespoke joinery and furniture, combining the more personal service with the flexibility of the digital service. Whatever works for you, works for us.