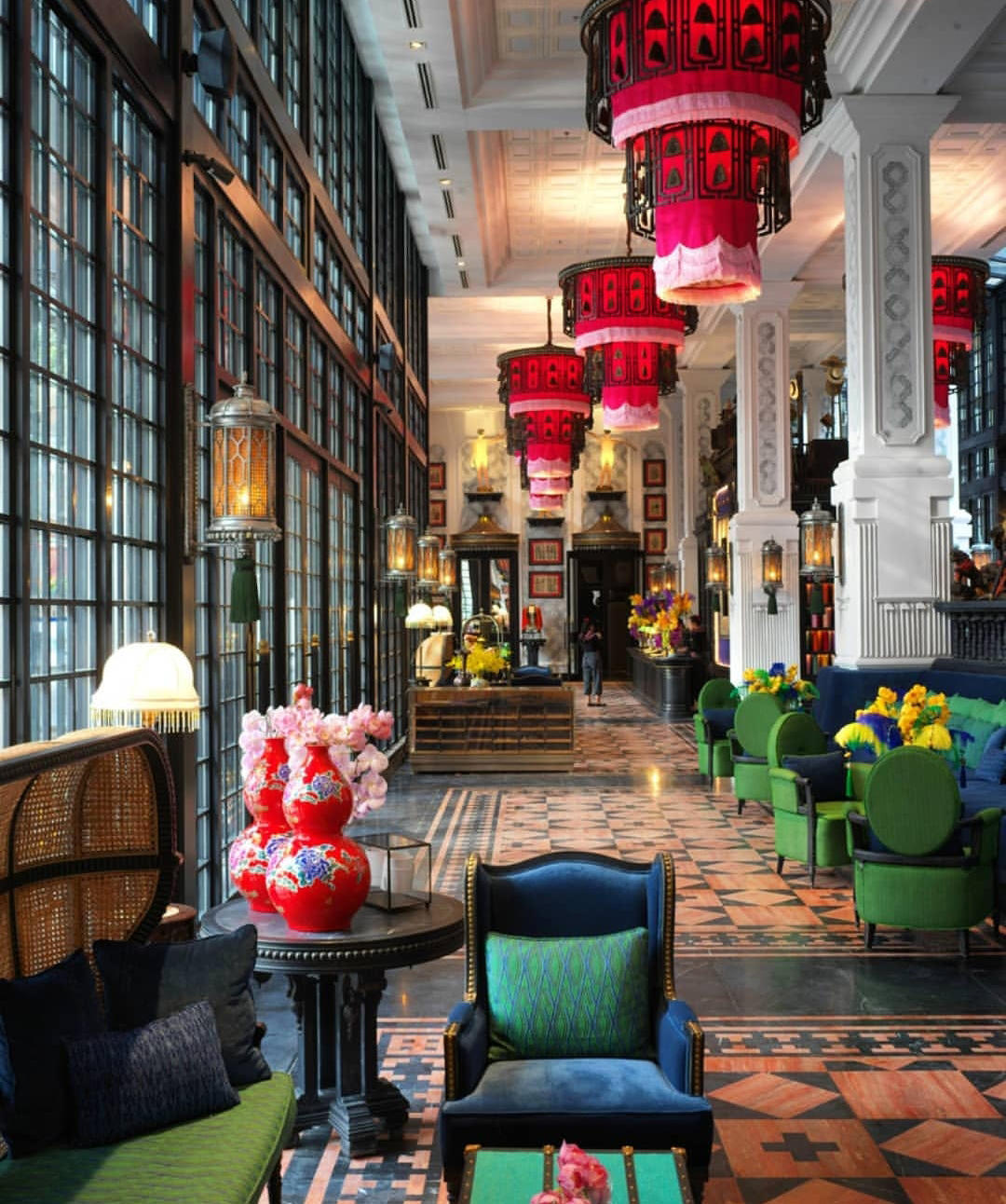 March 21, 2019
Oriental Maximalism
This is one of my fav interior trends at the moment, décor that is just so gorgeous I could eat it! I was like a kid in a sweet shop choosing images to represent this blog post and am all over 'Oriental Maximalism'- not for the faint-hearted this interior style is big, bold and busy.
Basically, it is maximalist interiors with an oriental influence, two trends that when combined well can give stunning results. Oriental-inspired interior pieces often use metallic tones, lacquered finishes and elaborate design whilst simultaneously retaining a pretty, often intricate identity so it is a perfect fit for layered maximalist schemes. A colourful celebration of chinoiserie from wallcoverings to furniture, in true maximalism style this trend sees the volume turned up utilising the 'more is more' motto and being fabulously excessive in every way.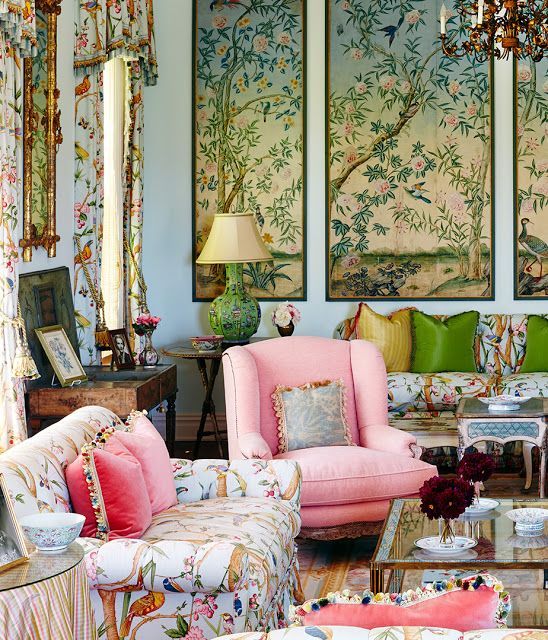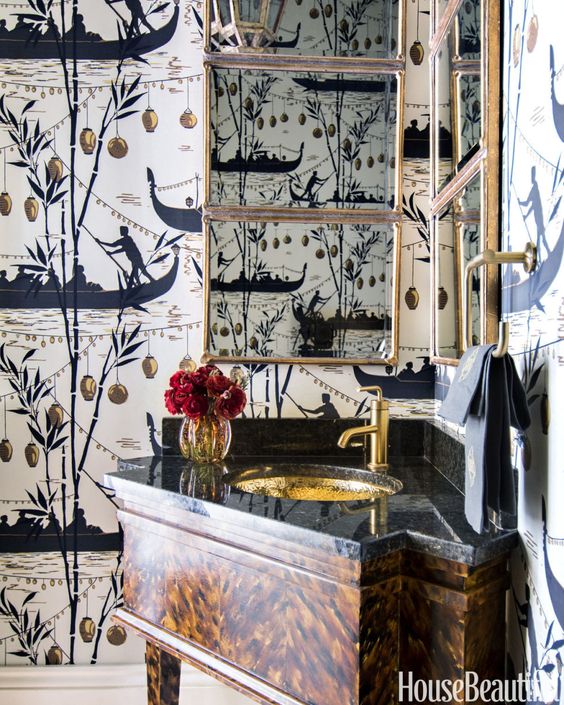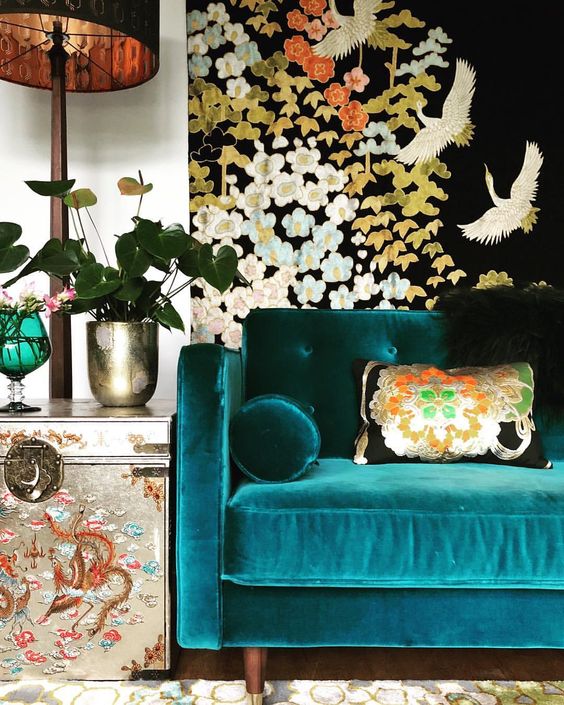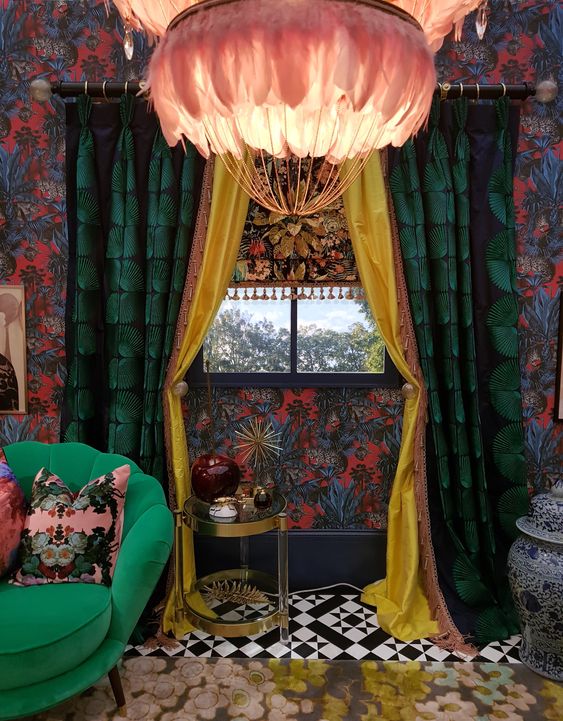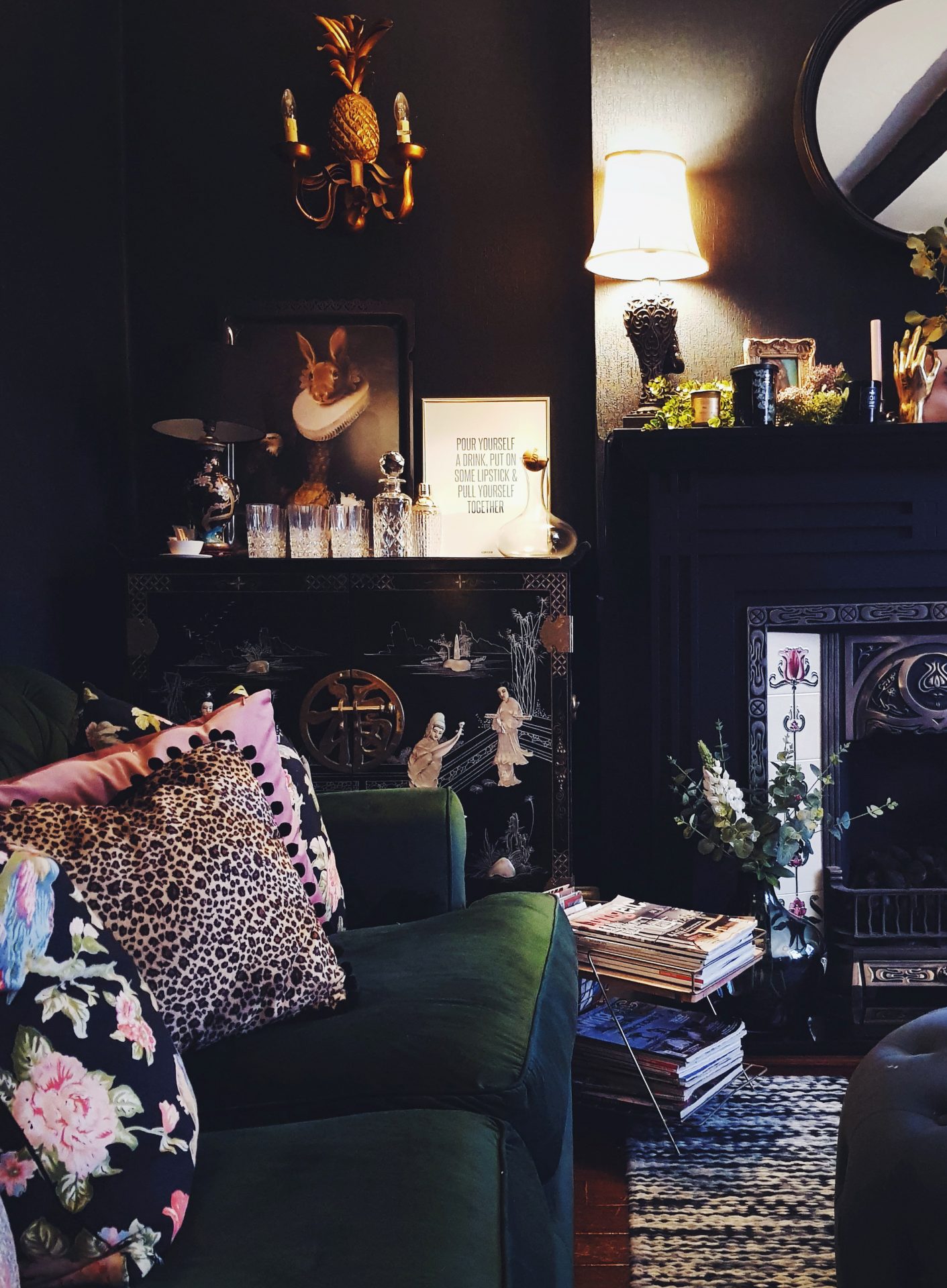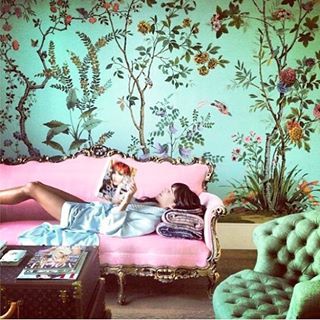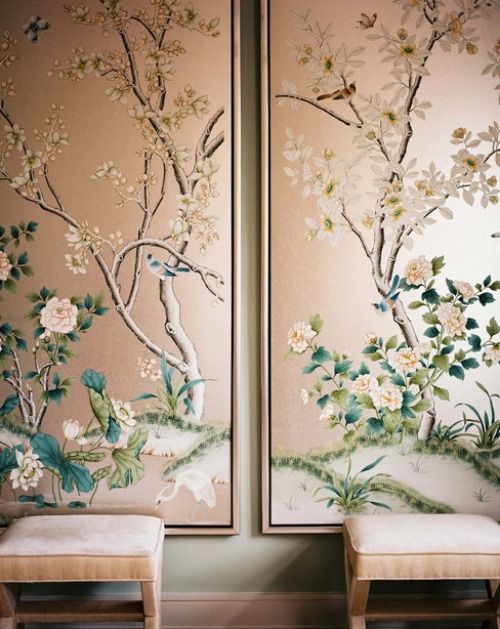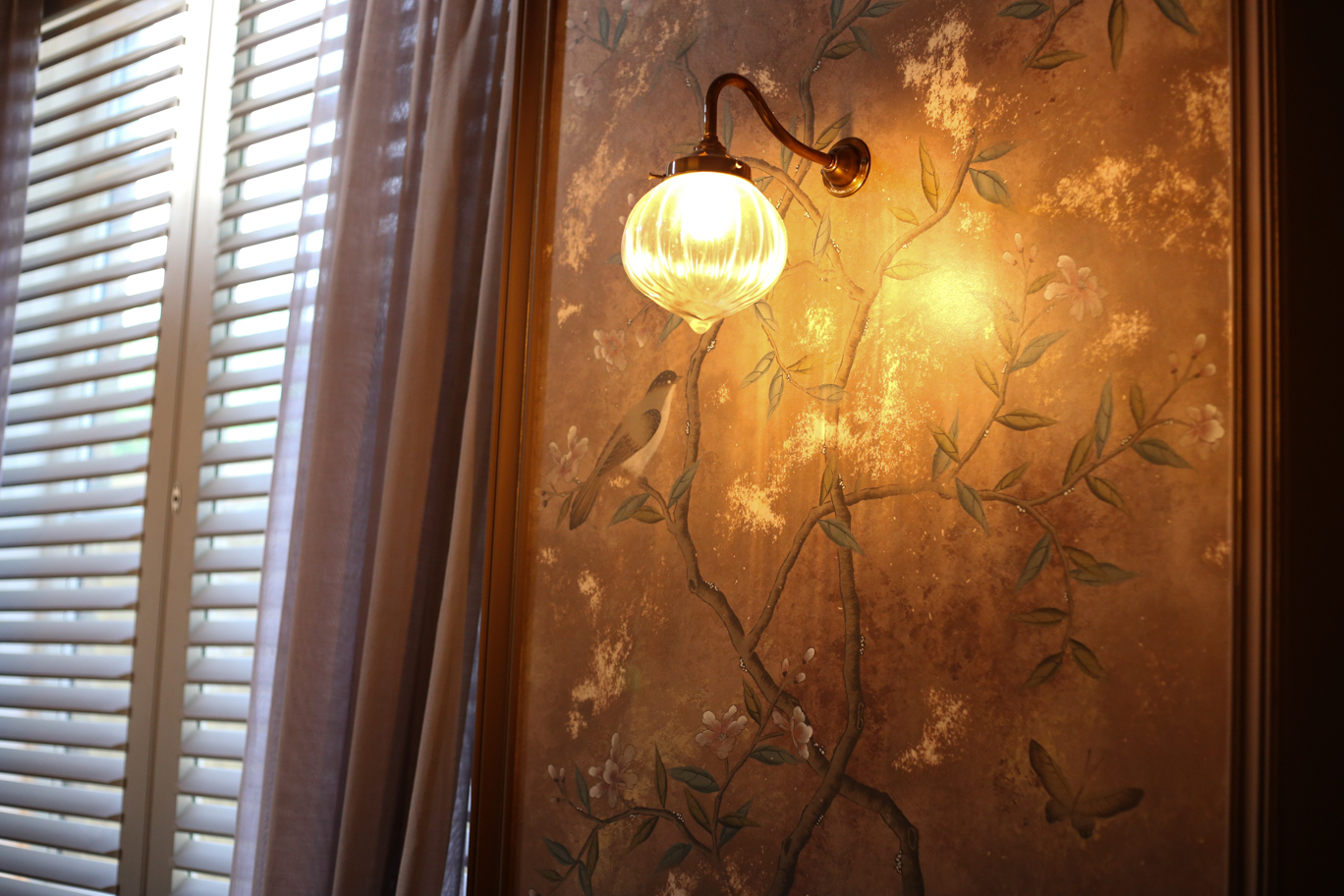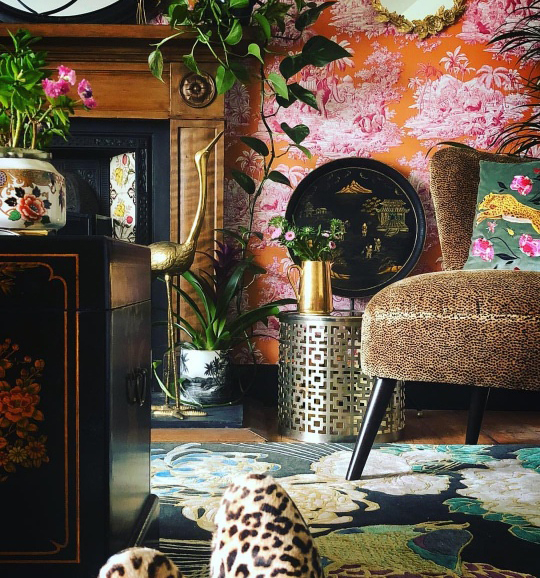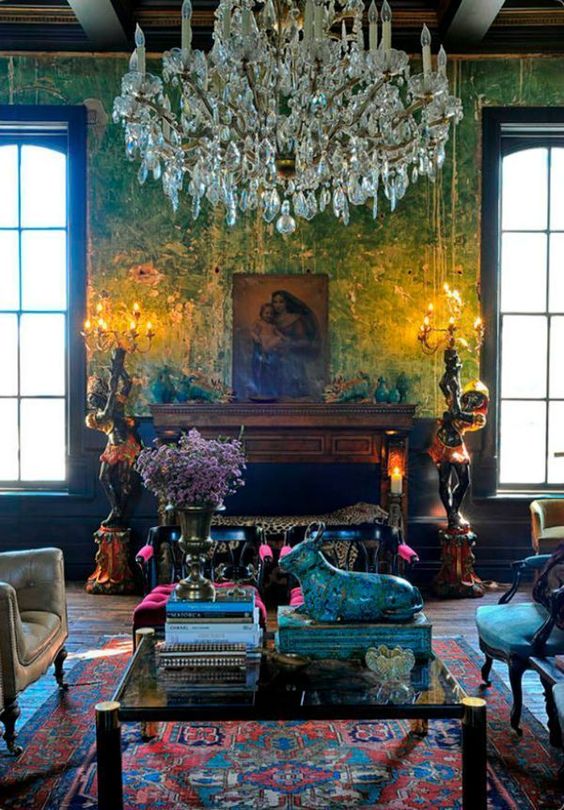 Increasingly being used to great effect in hospitality design, it creates cocooning and interesting interiors transporting the user to another world whilst giving a decadent and indulgent space (though some may argue it could also transport you to a slightly head- achy space!) Maximalism allows designers to go full throttle creating imaginative schemes and giving the proverbial two fingers to the widely embraced design mantra of form follows function, calm neutral colour palettes and clean minimalist lines.
When it comes to bringing this style into your home it can often be easier to build as you go, it's all about layering, clashing (you cannot clash too much in the world of maximalism) and putting pattern on top of pattern, don't be afraid of using colour and playing with scale. A good place to start is by adding a fabulous oriental style rug. Rugs are a great way to inject pattern, colour and texture into interiors, have a little look at one of my current design crushes Wendy Morrison for inspo. Wendy's hand made rugs are to die for, her vibrant designs would work as a great anchor for an oriental maximalism interior. Build up your scheme by adding  brightly coloured ceramic lamps with tasselled shades, black lacquer and wicker furniture set against bold wallpaper. Mix with lush velvets and go for a full on gallery wall displaying pretty oriental themed pieces using black and gold frames.
You can of course tone down the maximalist side if its not your thang and just bring the chinoiserie aesthetic into your abode with a more subtle approach opting for one or two key pieces. Specialist wallpaper companies such as Fromental and DeGourney have amazing chinoiserie mural wallpapers which can provide a beautiful backdrop for this trend or stand alone as an impressive design feature.
Recently working in collaboration with a design savvy client who was keen to implement an oriental feel into a large scale interior, I had the pleasure of meeting the very talented Diane Hill. Diane worked on a one-off commission for us, working to brief she created a gorgeous distressed and aged, semi metallic hand painted chinoiserie design which complemented the building and created a beautiful, romantic back drop. This is a great example of how to use bold oriental design but in paired down colour scheme. If you don't want to embrace the full on maximalist ego in your own home then follow this method and use a more neutral tone with metallic elements but make sure you keep the design and pattern strong.
If I haven't yet convinced you to get those walls and ceilings clashing to the max this key interior trend for 2019 is super Instagram-worthy, so if you are just a little bit oriental maximalist curious (try saying that after a glass of pinot) you can feed your fix by having a swoon over the never-ending interior inspo frequenting the pages of Pinterest and Instagram… enjoy!
Image Credits (Left – Right)
Title Image: Hotel De La Coupole
1 homedecorsignature.win  2 ladolcevitablog  3 www.housebeautiful.com  4 Pinterest
5  www.dianehill.co.uk  www.manorhouselindley.co.uk
6 & 7 www.wendymorrisondesign.com  8 www.divinesavages.com 9 Boholuxe home via pinterest